Dedication. Experience. Innovation.

Brian Crawford
CEO & Co-Founder, SPLASHBLOCKER® , LLC
Read Full Bio
Brian Crawford co-founded SPLASHBLOCKER® , LLC in December, 2019. As CEO, Brian brings exceptional executive-level biopharmaceutical experience with a talent for "creating markets" and bringing innovative products / technologies to commercialization.
Brian began his career at Merck where he spent 10 years in positions of increasing responsibility in sales, sales management, training, medical education and marketing. He joined Centocor as Director of Sales Operations where he helped build and lead their sales force. Brian moved on to Astra Merck where he was Executive Director of The Center For Health Futures, a collaboration between Florida Hospital Health System and Astra Merck.
Brian's interest in start-up ventures began in 2003 when he joined Get Well Network as Executive Vice President of Sales. He helped build GWN into one of the most promising start-ups in the interactive patient engagement space. Brian then went on to Alkermes where he built and led their sales force as Vice President of Sales for the commercialization of Vivitrol.
Another opportunity to start and create a market – this time in protective technology textiles – came when Brian joined Vestagen as Chief Commercial Officer. He spent 10 years at Vestagen, building the market and obtaining FDA approval of Vestex, Technical Textiles. Prior to SPLASHBLOCKER® , Brian was Executive Vice President of Sales at UMF Corporation.
Brian is passionate about medical research and has previously served as Chairman of the Board of Medical Research Charities of America. He is a graduate of Jacksonville University with a bachelor's degree in Psychology. Brian lives in Ponte Vedra, Florida with his wife, Eileen and their dog, Charley. They have 3 wonderful children who live around the world: Evan in San Diego, Brynn in New York, and Corie in Wellington, New Zealand.
.
Linda Dick
Inventor, SPLASHBLOCKER® , LLC
Read Full Bio
After graduating from the Community College of Philadelphia in 1999 with an Associates Degree in Nursing, Linda began her enlightening journey in the nursing profession. Upon graduation, after working as a Staff Nurse at Thomas Jefferson University Hospital and later Warminster Hospital in Pennsylvania, Linda decided that she wanted to specialize in the field of Oncology. In pursuit of her career aspirations, in 2003 Linda joined Temple University Hospital's (TUH) Bone Marrow Transplant Unit. Linda retired from Oncology nursing in May of 2020. During her nearly 18-year tenure at TUH, Linda earned her Bachelor of Science Degree in Nursing from Immaculata University and obtained through the Oncology Nursing Certification Corporation her professional certifications in both Oncology and Bone Marrow Transplantation, respectively.
As an Oncology nurse, Linda developed a genuine passion for patient and worker safety. After learning about the dangers presented to patients and healthcare workers after exposure to toilet plume aerosol contaminated by hazardous antineoplastic drugs, in 2015, Linda invented the Splashblocker. The Splashblocker is a barrier device designed specifically to act as both a shield and a barrier in preventing toxic toilet plume aerosol from emitting into hospital and nursing home bathrooms.
After forming a Limited Liability Company and patenting her product in the United States, Canada, Mexico, Japan, Great Britain, and the 27 European Union Member Countries, in 2017 Linda entered the Splashblocker in a local community college's Shark Tank competition called "Start-Me Up Challenge." Among the 85 entries, Linda's company earned a spot in the final round and presented her product to a panel of angel investors. At the end of the competition, Linda met Bill Borchert, who, like Linda, possesses a deep-seated desire to improve work place safety and protect patients and healthcare workers alike from the dangers of hazardous waste exposure. Since their meeting in May of 2017, Linda, her husband Bill, and her brother Mark, have been associated with Bill Borchert and his partner, Brian Crawford, with the goal of having the Splashblocker positioned in every hospital and nursing home bathroom worldwide.
.
William G. Borchert
President & Co-Founder, SPLASHBLOCKER® , LLC
Read Full Bio
William G. Borchert, Jr. is an American business-owner who has created, managed, built and sold various businesses over the last 40 years.
As an investor in many early-stage companies for many years, Mr. Borchert initiated an entrepreneur/business program at his local Community College called The Start Me Up Challenge. Through this program, he met the inventor of the Splashblocker, oncology nurse Linda Dick (and her husband, Bill), and invested in her early-stage patented Splashblocker company. He then co-founded (with Brian Crawford) and funded Splashblocker Distribution Company to further develop, market, sell and distribute the Splashblocker product to the Hospital and HealthCare community in the USA.
Mr. Borchert is the proud husband of Tricia K. Borchert, father of 7 children (5 boys and twin girls) and two beautiful granddaughters. He currently lives in Washington Crossing, PA, where General George Washington crossed the Delaware River in 1776 and helped found our exceptional United States of America.
.
Seth Eisenberg
RN, OCN, BMTCN
Read Full Bio
Seth has been practicing in the field of oncology since 1983 and just recently retired after 35 years in the Blood and Marrow Transplant (BMT) at the Fred Hutchinson Cancer Research Center / Seattle Cancer Care Alliance.
Seth has published numerous peer-reviewed articles on chemotherapy and biotherapy, five book chapters including a chapter for the Joint Commission Resources on Closed System Transfer Devices (CSTDs), and serves as editor for a book on BMT. Seth is a nationally and internationally known speaker conducting many presentations at nursind and pharmacy conferences on a variety of topics and has been the principal investigator in two published nursing research studies.
Seth has been involved with the Oncology Nursing Society including serving as Coordinator for the Chemotherapy Special Interest Group, 5 years as contributing editor for ONS Connect, 5 years on the OCN test development committee and 5 years on the BMT Certification committee including 2 years as Committee Chair. He is currently a reviewe for the Clinical Journal of Oncology Nursing.
.
Read Full Bio
Thomas (Tom) Connor, PhD recently retired from the National Institute for Occupational Safety and Health (NIOSH) after almost 20 years working as a researcher on topics related to occupational exposure to hazardous drugs.
Before that, Tom was a faculty member at the University of Texas School of Public Health in Houston and conducted some of the early work on occupational exposure at the M.D. Anderson Cancer Center. Tom's early work focused on evaluation of personal protective equipment for use with chemotherapy drugs and continued with ways to evaluate workplace contamination and exposure of workers to these drugs. He has published extensively and presented talks worldwide on this topic.
In 2004 he was the lead author on the NIOSH Alert Preventing Occupational Exposure to Antineoplastic and Other Hazardous Drugs in Health Care Settings and has contributed to a number of professional and governmental guidance documents including USP Chapter 800 Hazardous Drugs-Handling in Healthcare Settings. In 2008 he received the American Society of Health-System Pharmacists Board of Directors' award for contributions to the practice of pharmacy by a non-pharmacist.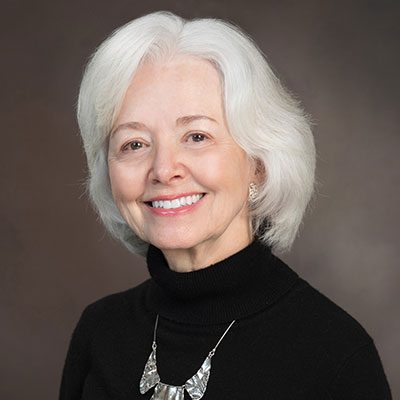 Diane Raines
RN, Doctorate, Nursing Practice
Read Full Bio
Diane Raines served as CNO of Baptist Health System in Jacksonville, Florida for 14 years. She was responsible for clinical practice, patient safety and financial sustainability of model of care for five hospitals and 3,000+ nurses, focusing on collaboration among hospital leaders, physicians, nurses and other team members. Diane served on the system executive team with oversight of quality, operational performance, leadership development, clinical technology adoption and cultural engagement.
Diane has many major accomplishments in her career including: Leading her team to Achieved Magnet Designation (ANCC international designation for quality nursing care) as a system 2007, 2012, 2017; Adoption of electronic documentation and medical records in all hospitals, meeting all Federal requirements and improving data access for quality and safety analytics; Achieving >$5 million in premium labor costs and improving satisfaction of team by using internal staff; Creation of Patient Care Logistics Center, centralizing staffing and patient admissions/discharges for entire system saving $1 million/year; Established new nurse 10 month-residency, improving two-year retention of RNs, creating supportive environment for new practitioners which improves patient safety; Adoption of antimicrobial uniform technology for clinical caregivers-first in nation to adopt for all clinical caregivers;
Diane retired from Baptist Health in 2018 and is now consulting and teaching at the Keigwin School of Nursing at Jacksonville University where she is Assistant Clinical Professor and the lead faculty for graduate leadership.
Amber Mitchel
DrPH, MPH, CPH
Read Full Bio
Dr. Mitchell's career has been focused on public health and occupational safety and health related to preventing infectious disease. She is the President and Executive Director of the International Safety Center – a women-run non-profit.  She also runs a successful consulting business and functions as a science advisor and subject matter expert for NIH/NIEHS, OSHA, and other Washington-based firms for infectious disease and the COVID-19 response. She serves as a board member for several occupational health and infection prevention organizations.  Dr. Mitchell holds an adjunct faculty position at the University of Maryland School of Medicine Department of Occupational and Environmental Medicine with focus on occupational infection and hazardous drug prevention.
Dr. Mitchell began her career as the first OSHA National Bloodborne Pathogens Coordinator and has received several Secretary of Labor Excellence awards for her work on bioterrorism and public preparedness.  She holds a Doctor of Public Health (DrPH) degree from the University of Texas School of Public Health and a Master's in Public Health from The George Washington University.  She is certified in Public Health as a member of the very first CPH cohort offered by the National Board of Public Health Examiners.  Dr. Mitchell is also certified as a Fitness Nutrition Specialist with the American Council on Exercise and is training to be a Pilates Teacher.
She published her first book "Preventing Occupational Exposures to Infectious Disease in Health Care" for professionals with responsibility for infection prevention and control and occupational health and safety programs.
Barbara DeBaun
MSN, RN, CIC
Read Full Bio
Barbara DeBaun has over 40 years of experience in the field of infection prevention and quality improvement. She is currently an independent consultant and an Improvement Advisor with Cynosure Health where she provides vision and leadership in the development, implementation and facilitation of infection prevention and quality improvement initiatives for healthcare organizations. Previously, she was an Improvement Advisor for BEACON, the Bay Area Patient Safety Collaborative, and was the Director of Patient Safety and Infection Control at California Pacific Medical Center in San Francisco. Barbara is a certified Infection Control Practitioner and holds a Bachelor's degree in nursing from Pace University in New York and a Master of Science Degree in Nursing from San Francisco State University.
Barbara served two years as an elected member of APIC Board of Directors. Prior to her board service, she served as APIC's liaison to the Centers for Disease Control's Hospital Infection Control Practices Advisory Committee (HICPAC). Barbara has lectured nationally and internationally on a variety of patient safety and infection control topics and has published over a dozen articles and several book chapters.

Copyright © 2022.  All rights reserved. Covered by US D782,635 and related foreign design registrations and utility patents pending